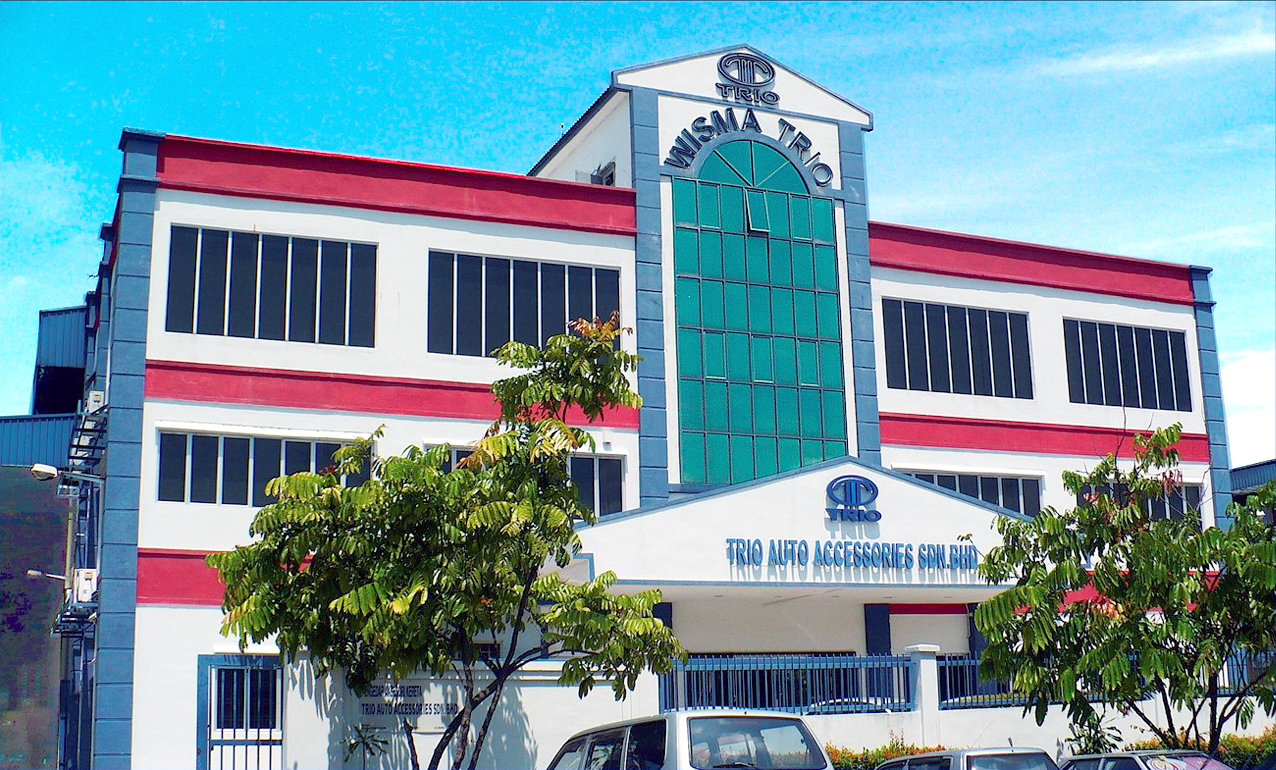 MAHAJAK TRIO ELECTRONIC SDN BHD (MTE) is involved in the sourcing, sale, and distribution of a wide and comprehensive range of professional sound equipment such as loudspeakers, audio mixers, amplifiers, signal processors, microphones, video-audio control systems, and entertainment lightings. We also provide consultancy services, and technical advice and conduct training on sound solutions, as well as testing and repair services.
Our coverage of the market is extensive, providing every conceivable audio solution for every sector. They range from recording, broadcast, performing arts, cinemas, concert halls, stadiums, convention centres, shopping malls, education, corporate & government complexes, hotels & casinos, restaurants & bars, houses of worship, theme parks, stage & tour performances, and even home entertainment.
As a System Integrator, MTE's project portfolio in Malaysia is impressive in its own rights, having completed many integrated systems at many notable venues. Chief and foremost among them is the ongoing project of Radio systems in Wisma Radio and International Broadcast Centre at RTM Angkasapuri complex. This multi-million Ringgit project involves Master Control Rooms, audio workstations, a variety of studios and editing suites, on-air continuity suites, and others.
MTE also works closely with other System Integrators, building consultants, event organizers, broadcasting houses, and even musicians and sound enthusiasts – all to ensure that everyone gets the best sound that the latest technology can provide.
The MTE Company was incorporated in December 2010 and quickly began full business operation in February 2011. It was formed as a joint venture with the Mahajak Group of Thailand. The Mahajak Group is a long-established group in Thailand involved in a broad spectrum of manufacturing, trading, and services activity. This includes the distribution of professional audio equipment for more than 40 years, so much so that it has been regarded as a reference point in Thailand for anything connected with audio solutions.
We hold distributorship rights from d&b audiotechnik of Germany, Bosch's pro-audio brands like Electro-Voice (EV), RTS and Dynacord, HARMAN Professional (JBL, AKG, Crown, Lexicon, Soundcraft, BSS, dbx, DigiTech, AMX, and Martin), Shure. Inc, AEQ, Studer by Evertz, Q-SYS, Visionary, Audinate, WinMedia Radio & Software Suite, AuviTran, LEA, LAWO, and AVer.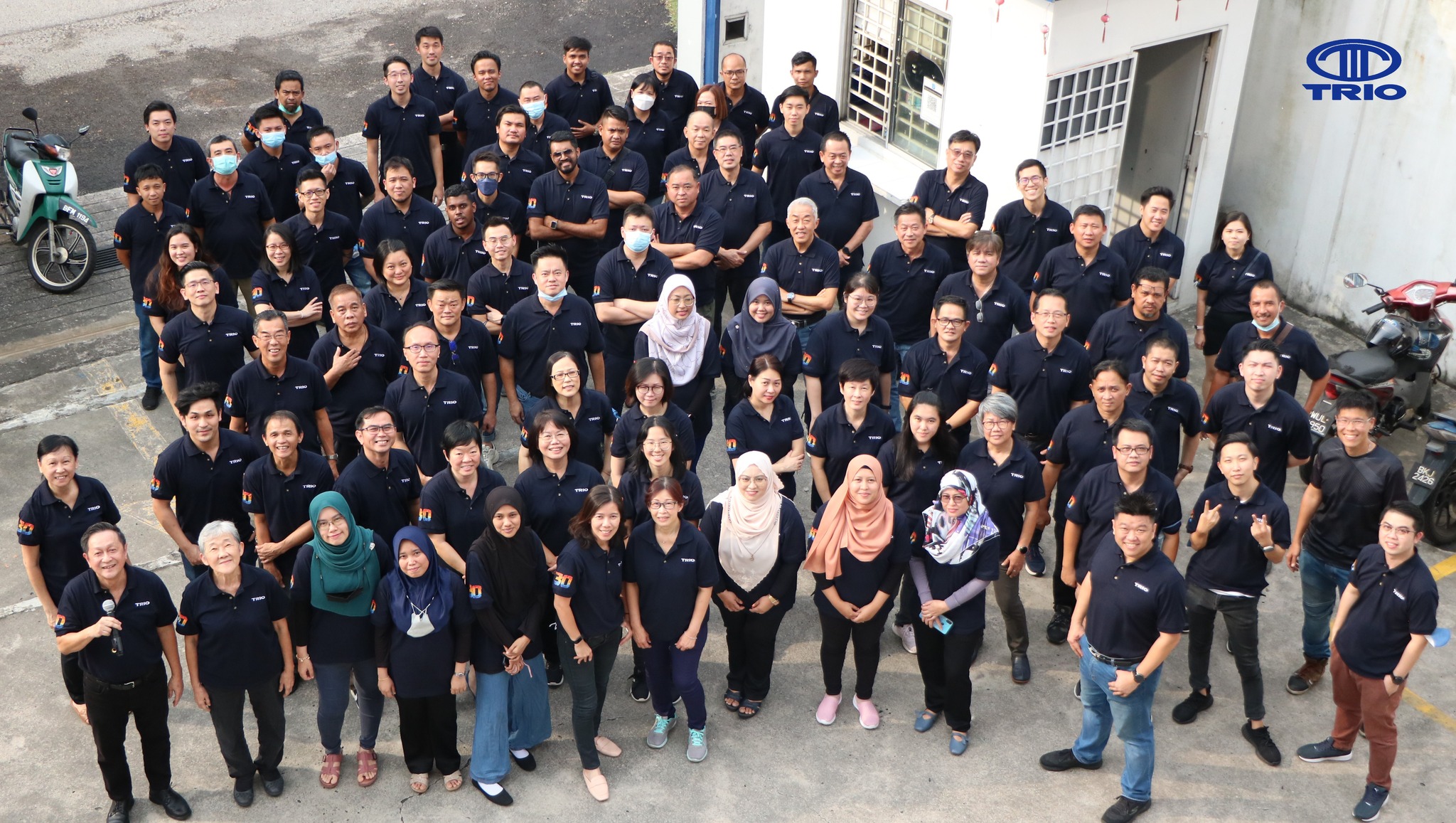 About TRIO Group
TRIO Group has its beginnings in 1993 with 30 years of establishment of Trio Auto Accessories Sdn Bhd, catering to the booming car industry for auto accessories. Over the years, as the business expands and grows, more diversified businesses were added to the group.
Trio Sales & Services Sdn Bhd was later formed to take over the auto accessories business, while Trio Auto Accessories focuses on the provision of support services to the Group and the management of the property.
In 2004, Trio Electric & Automation (M) Sdn Bhd was established to market and distribute Mitsubishi Heavy Industries residential air conditioners (RAC). Shortly thereafter, the company added packaged air conditioners (PAC) to its range.
Today, the company markets a full range of both RAC and PAC (inverter and non-inverter models) with the latest technology from Mitsubishi Japan. The company has sole distributorship rights in Malaysia.
In 2006, Trio Kaden (M) Sdn Bhd was formed with its own TRIO brand of electrical home appliances. They cater to most household needs for kitchen appliances, housekeeping equipment, laundry, chillers, and ventilation for modern, comfortable living.
In 2011, it saw the establishment of Trio Electric & Automation (EM) Sdn Bhd to venture firmly into the East Malaysian markets which have shown potential for growth.
~~~
Today, TRIO Group has a well-established network of distributors, dealers, and retailers throughout Malaysia. Our key strength lies in our vast distribution infrastructure, strategic network, and channeling capabilities.
TRIO Group is headquartered in Johor Bahru with its main office and warehouses in Puchong, Selangor. Branches, warehouses, and service centers can be found in Penang, Kota Bharu, Kuantan, Malacca, Kota Kinabalu, and Kuching.
TRIO Group is supported by 150 staff including sizeable, experienced, and technically trained staff.